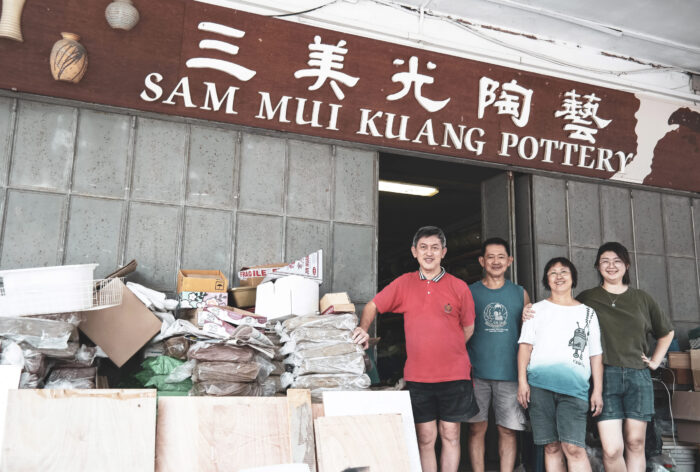 ---
Started in 1938, Sam Mui Kuang Pottery is a family-run company in Singapore. Currently it is run the second generation of potters (the Chua Siblings), namely Chua Soo Khim, Chua Soo Kim, and Patsy Chua.
Sam Mui Kuang Pottery had a long history and ran one of the first dragon kilns here in Singapore back in 1938. Only till the 1990s when it was demolished, the company continued to fluorish at the current premise in Seletar Hill Estate, and since then used electric kilns.
Today, Sam Mui Kuang pottery supplies pottery equipment, kilns (and accessories), raw materials, clay, glazes, and a full range of tools. The studio provides hobby ceramic courses for adults and children, and also professional Advanced Ceramic Knowledge Courses for serious hobby potters. School teachers may also upgrade their skills and knowledge here.