PUGMILLS
---
We import and supply excellent quality Pugmills from FREMA (Taiwan) and VENCO (Australia). Below is a list of pugmills that are available in Sam Mui Kuang Pottery.
Summary of Pugmils that we supply:
For more information regarding the product and/or the price, feel free to contact us or email us.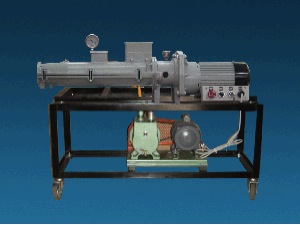 Specifications:
Aluminum barrels, with quick lock screws
Main motor: 1HP (110/220V 1PH)
Vacuum pump: 3/4HP (110/220V 1PH)
Nozzle diameter: 3″ (75mm)
Standard Accessories:
Clay rest
Clay Cutter
Control panel
Emergency STOP switch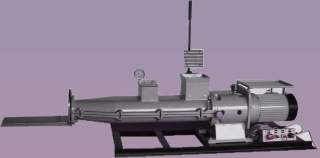 Specifications:
Aluminium barrels, with quick lock screws
Main motor: 2HP (1.5KW 220V 1 PH)
Vacuum pump: 3/4HP (110/220V 1 PH)
Nozzle diameter: 3.5″ (90mm)
Capacity:400 – 600kg/hr
Hopper size: 130mm X 130mm
Pugmill weight: 90kg
Vacuum pump weight: 17kg
Shipping weight: 137kg
Standard Accessories:
Clay rest
Clay Cutter
Control panel
Emergency STOP switch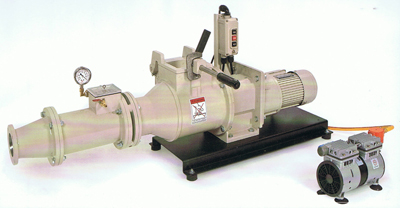 Specifications:
Aluminium casting barrels and hopper lid
Stainless steel auger
Main motor: 1HP, 110/220V, 60HZ, 1PH
Vacuum pump: 300W
Mixing Capacity: 25 lbs per barch
Pug speed: 800lbs/hr.
Output nozzle dia.: 3-1/4″ (82mm)
Hopper 6″ x 6″ square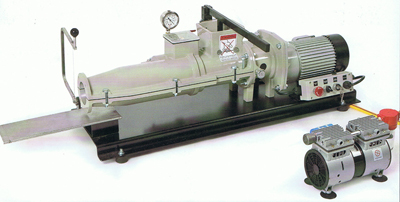 QQ-1600 Specifications:
Aluminum barrels, with quick lock screws
Stainless steel augers (1 long + 1 short)
Output nozzle dia.: 3″ (75mm)
Hopper size: 4-1/4″ x 4-1/4″ (108 x 108mm)
Vacuum pump: 300w
QQ-1600 1HP, 110/220V, 1PH, with capacity 800lbs/hr, or
QQ-1600 2HP, 220V, 1PH, with capacity 1600 lbs/hr
QQ-1600 Standard Accessories:
Clay rest
Clay Cutter
Control panel
Emergency STOP switch
Overload protecting switch
Optional Acc.: Stand
QQ-75 Standard Accessories:
Main motor: 1HP, 110/220V, 1PH
Capacity: 800 lbs/hr
Output nozzle dia.: 3″ (75mm)
Hopper size: 4-3/4″ x 4-3/4″ (120 x 120mm)
Optional Acc.: Vacuum pump 300W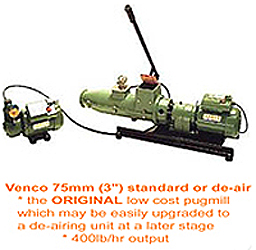 Features:
Stainless steel fasteners used throughout for easy removal after years of use
Marine grade aluminum barrel, normal 25-year service life
Generously-sized feed hopper with stainless safety screen passes strict CE safety certification
High-capacity industrial gearbox (no belts). Enclosed fan-cooled motor with overload protection rated for continuous operation
Low speed, piston type vacuum pump with water/dirt trap
Side-plates for easy shredder screen removal (3.5″, 4″)
All steel components electroplated and powder coated for superior corrosion protection
All stainless steel auger
Backed by comprehensive 3-year warranty
VENCO 100mm (4″) 1200lb/hr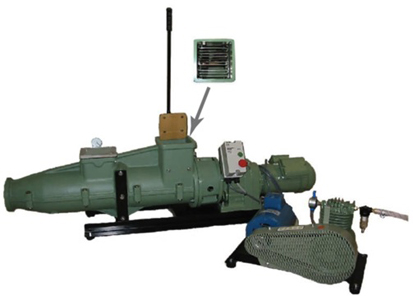 Features:
Stainless steel fasteners used throughout for easy removal after years of use
Marine grade aluminium barrel, norminal 25-year service life
Generously-sized feed hopper with stainless safety screen, passes strict CE safety certification
High capacity industrial gearbox (no belts). Enclosed fan cooled motor with overload protection rated for continuous operation
Low speed, piston type vacuum pump with water/dirt trap
Side-plates for easy shredder screen removal (3.5″, 4″)
All steel components electroplated and powder coated for superior corrosion protection
All stainless steel auger
Backed by comprehensive 3-year warranty