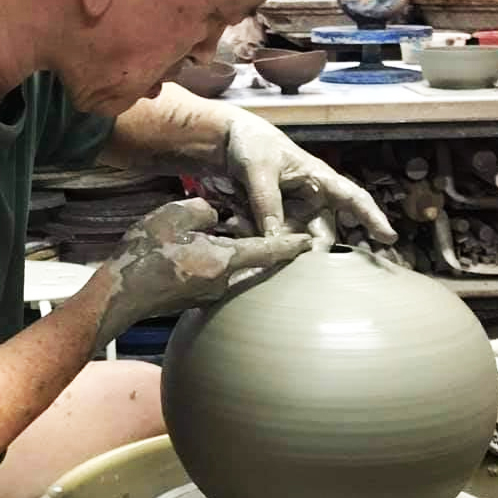 CHUA SOO KIM
---
Started pottery as his profession since the age of 15, Soo Kim is a family-trained potter of great skill with passion. At this young age, he trained and worked in Glaze Research Department at Sam Mui Kuang Pottery, the Dragon Kiln which was also known as Hwi Yoh.
Soo Kim joined Studio 106 to become member in 1986 which was headed by Sculptor Ng Eng Teng. In 1990, he was invited to be a part-time lecturer at Nanyang Academy of Fine Arts, followed by National Institute of Education of Nanyang Technological University in 1991. The potter became one of the Ceramic Committee member and Tutor at Centre for the Arts at Centre for the Arts in National University of Singapore in 1999.
Soo Kim has been actively participative in exhibitions, both Solo and Group, throughout the years since 1987, and showcases his unique works in public exposures. He started pottery classes in Sam Mui Kuang Pottery in 1986 and also teaches in many schools for the years till date.